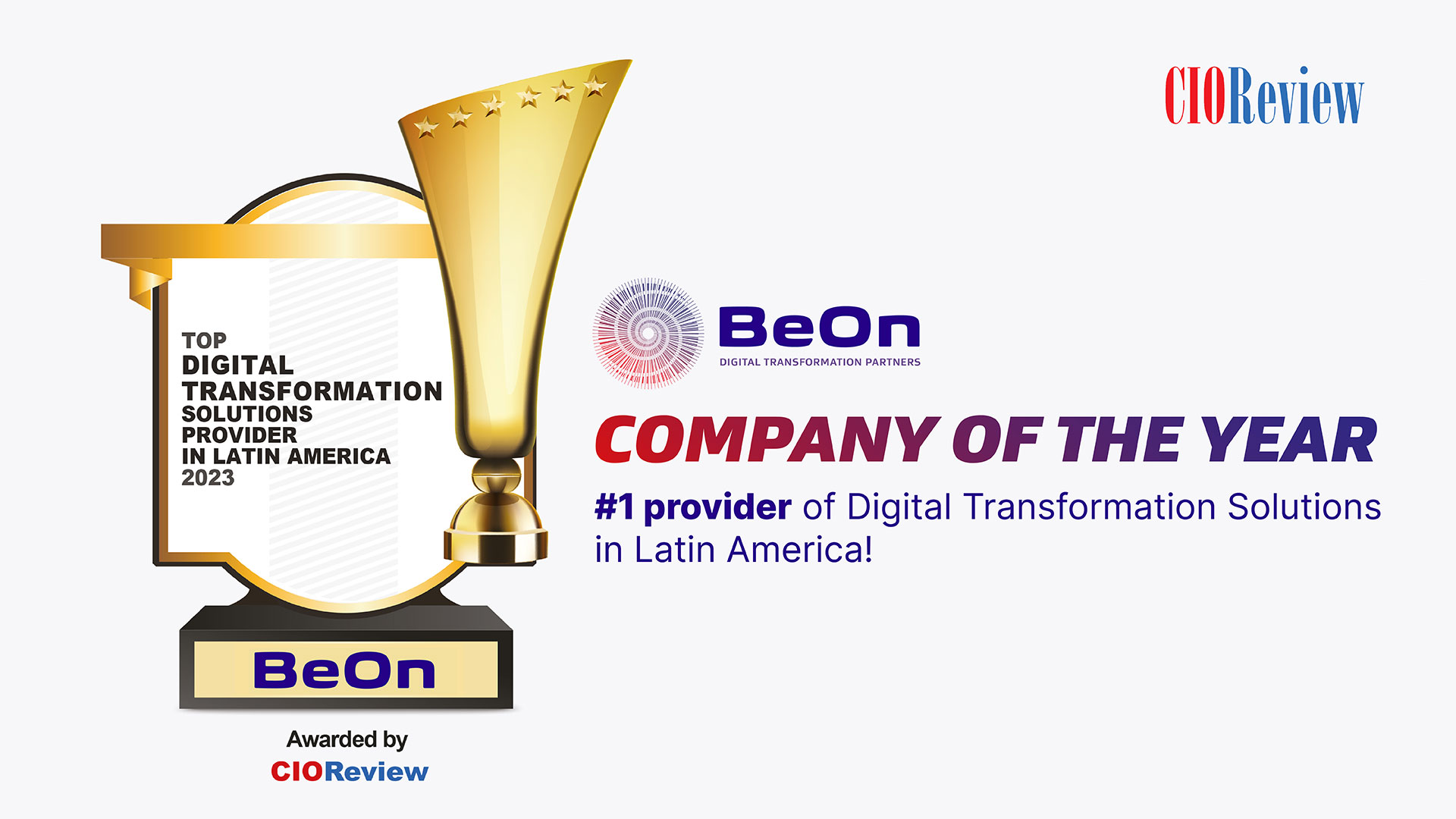 BeOn named "company of the year" among top providers of digital transformation solutions
Premio COY CIOReview
2023
We are pleased to announce that we have been recognized as the Company of the Year in the prestigious "Digital Transformation Latin America 2023" edition of CIOReview! This achievement fills us with pride and reaffirms our commitment to excellence in providing digital transformation solutions.
WHAT IS CIOReview
CIOReview is a leading technology magazine that provides valuable insights into the latest solutions and services needed for digital transformation. With its regularly updated content, CIOReview connects influential business leaders in both the corporate and technology realms and offers information on current trends and what will drive businesses in the future.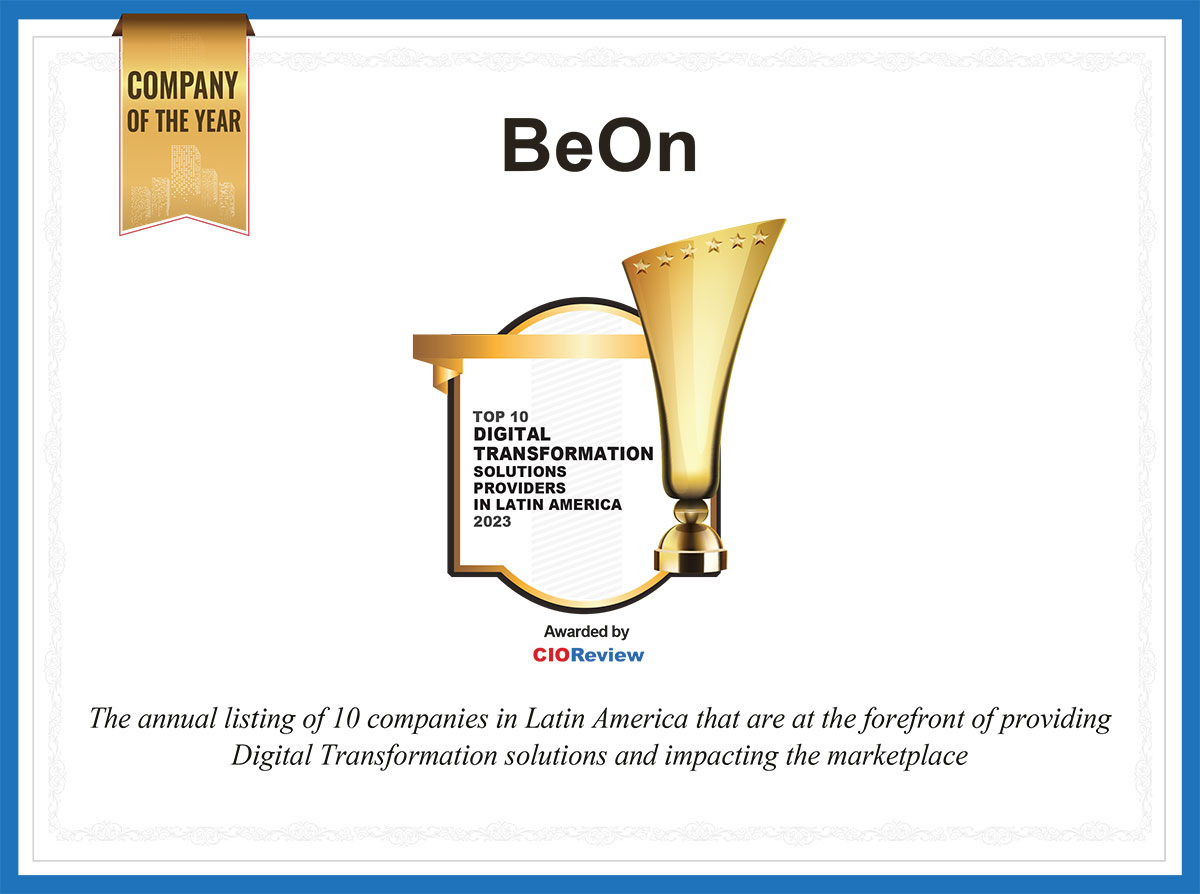 WHY WE HAVE BEEN RECOGNIZED AS COMPANY OF THE YEAR
Our digital transformation capabilities have proven to be a game-changer for companies seeking to adapt to an increasingly competitive digital environment. We possess a unique combination of extensive experience in various consumer industries, robust technological capabilities in digital transformation, and a passion for innovation that enables us to deliver end-to-end services.
From capability assessment to execution and change management, we offer comprehensive services that help large organizations embrace change and achieve success in their digital transformation initiatives. This recognition as the Company of the Year drives us to continue innovating and closely collaborating with our clients to deliver outstanding results.
SPECIAL THANKS
We would like to express our gratitude to CIOReview for this outstanding recognition and also to our talented team of collaborators, whose dedication and expertise have been instrumental in our success. This achievement would not have been possible without their great effort and passion.
We will continue to work hard to stay at the forefront of digital transformation and continue providing exceptional solutions to our clients. We are excited about what the future holds and look forward to driving digital transformation in the region!
READ MORE ABOUT THE CIOReview RANKING here
Follow us to keep up to date with our news