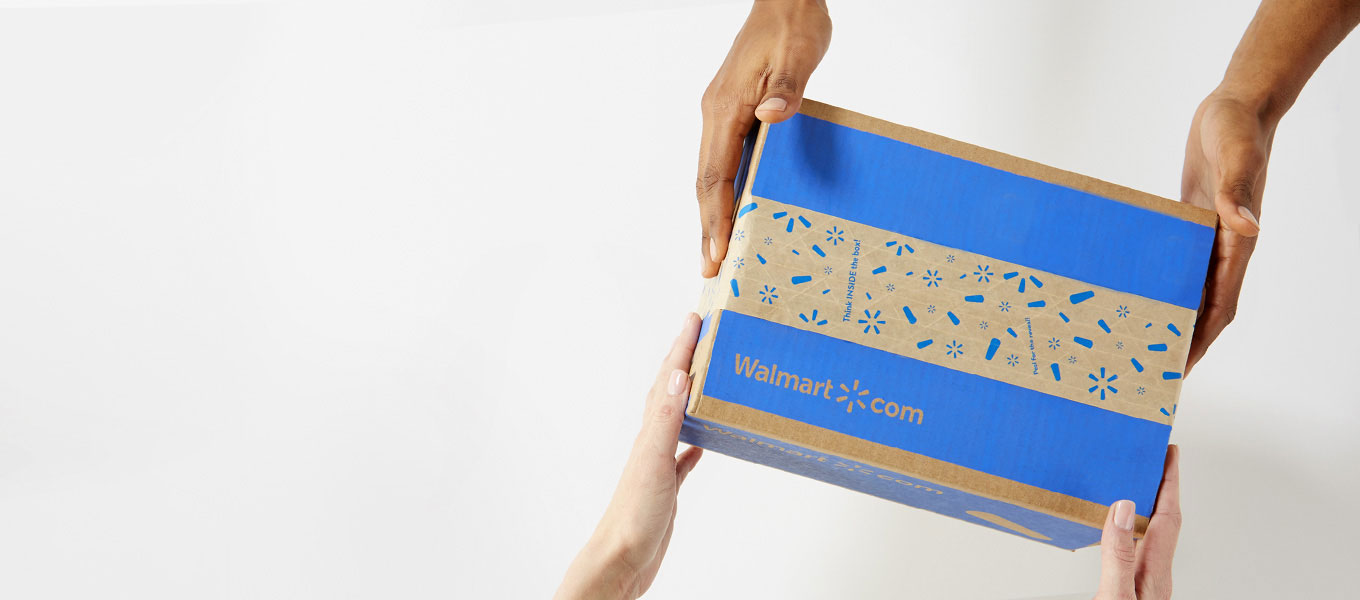 Walmart online strategy keeps growing
BeOn Argentina
05 JUN 2019
Walmart's constant innovation transformed the company into a reference of FMCG online sales and positioned it as one of the strongest competitors of eCommerce giants such as Amazon. In this article, we share a summary of the main moves that the company made last month: the announcement of 24h delivery service, the opening of new distribution centers for eCommerce in the US and Mexico and the reformulation of their online strategy in Brazil.
Walmart answers back to Amazon with 24hs delivery
Only two weeks after Amazon's announcement of their free delivery service for Prime users -from 48hs to 24hs-, Walmart answered with the announcement of a free shipping service without need of previous subscription. For now, it will only be able at the US, in Phoenix, Arizona, Las Vegas and South California. Few days after, Amazon responded with the expansion of coverage. Now, they will offer free 24hs delivery for 10.000 products. It is worth highlighting that Amazon Prime costs USD 119 per year.
With this announcement, Walmart not only answers back to Amazon but also seeks to widen the coverage to 220.000 popular products that go from diapers and non-perish edibles to toys and electronics. Walmart started offering free shipping in 48hs two years ago, without need of previous subscription but with a minimum of USD35 per purchase. They also recently extended their Grocery service and now customers will be able to receive they orders in the same day for a fee of USD10 or Pick it Up for free. This pushed Amazon to modify their delivery system, which offers free delivery since 2005 but in 48hs and only to Prime members.
How does Walmart delivery works?
Walmart possess more than 4700 stores within the United States. At first, it was expected that the company used those stores to activate the new services. But the strategy will be different. According to Walmart's eCommerce CEO, Marc Lore, no 24hs delivery order will come out from their stores but from one of their 6 distribution centers located in the US. The reason is that this way is better to diminish the amount of trucks used for this service and, thus, make it more efficient. This implies that next day delivery will be available only for products located at the distribution center. Walmart also plans to keep investing in lowering delivery costs through automatizing key processes. This kind of centers are more suitable than stores to do so.
Walmart opens a new distribution center for eCommerce in Mexico
Distribution centers seem to be a key part of Walmart's eCommerce expansion policy. In May, the company announced the opening of a new CEDIS in Guadalajara, Mexico. For this Project, an investment of $190 million (mexican pesos, about 10 million USD) were made, with the goal to enable two-day delivery. The ultimate purpose is to process there all orders coming from the site.
The CEDIS is expected to have a direct impact in Jalisco, Guanajuato, Sinaloa, Aguascalientes, San Luis Potosí, Michoacán, Nayarit, Colima, Baja California Sur, Durango and Zacatecas. Walmart's Corporate Communication Deputy Director in Mexico and Central America, Gabriela Buenrostro, highlighted the fact that the company is building other 3 distribution centers simultaneously in Mexico. New openings at Mérida, Chihuahua and Monterrey are expected to be announced soon.
Walmart leaves the Brazilian market
Even though the sell of 80% of their subsidiaries is public since 2018, in May Walmart announced that they were shutting down eCommerce sales in Brazil and that they would reformulate their digital strategy. As a first step, they will discontinue the Marketplace operations and afterwards, they will start to implement a new omnichannel strategy. When and how it will be implemented is still unknown. It is worth noting that despite eCommerce growth made a positive impact in the net benefits of the Company (Global), online sales were not making a difference in the Brazilian market.
Walmart will still maintain 20% of the business in the country, while the remaining 80% will be in charge of the private equity fund, Advent International. According to the Brazilian association of Supermarkets, in 2018 Walmart reached the third place of the total turnovers ranking, behind Carrefour and Pao de Acucar.
Follow us to keep up to date with our news